Write Faster, Write Smarter.
"A lot of people talk about writing faster. Chris Fox takes action. His new book will help you to train yourself up to finish your first draft copy in less time. It's such a helpful tool that could really change the game for authors. I just wish I'd thought of it first!"– Bryan Cohen, best-selling Author of Ted Saves the World, and co-host of the Sell More Books Show
Step up your writing game with the
Write Faster, Write Smarter
series. These books will teach you how to maximize your time by writing faster and building effective habits, but also how to write smarter by teaching you what to write and how to market to your audience.
Each book comes with a series of exercises designed to help you practice the concepts taught using your own writing and books. Are you ready to improve your author skills?
---
5,000 Words Per Hour
Write Faster, Write Smarter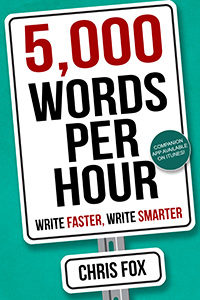 5,000 words an hour. Total BS, right? Check the reviews and you'll see that some people exceed that. Those that don't still write faster and more consistently after reading this book. It really works.
The fastest way to succeed as an author is to write more books. How do you do that with a day job, family, school or all your other time commitments? The secret is efficiency.
5K WPH will help you maximize your writing time by building effective habits that both measure and increase your writing speed.
Create an effective writing habit
Track and improve your Words Per Hour
Stop the endless editing and tinkering so you can finish your draft
Use voice dictation software to dramatically increase words per hour
It's time to shift your writing into high gear. Write Faster, Write Smarter!
Buy on Amazon | Buy on Audible
---
Lifelong Writing Habit
The Secret to Writing Every Day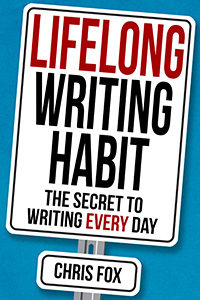 Are you tired of writing intermittently? Would you like to install a lifelong writing habit, one that gets your butt in the chair every single day? Then this is the book for you. Lifelong Writing Habit draws on well tested neuroscience to help you install a daily writing habit that will endure for life.
It contains a simple to understand system, with actionable steps at the end of every chapter. You'll learn:
How to install a permanent writing habit
How to get organized
How to set and achieve writing goals
How to harness discipline and motivation
It's time to make a permanent shift in your writing. Let's get moving!
Buy on Amazon | Buy on Audible
---
Write to Market
Deliver a Book That Sells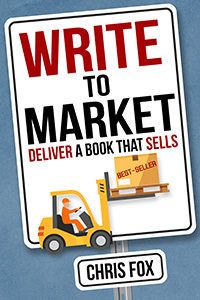 Many authors write, then market. Successful authors write TO market
Have you written a book that just isn't selling? Would you like to write a book that readers eagerly devour?
Many authors write, then market. Successful authors write TO market. They start by figuring out how to give readers what they want, and that process begins before writing word one of your novel.
This book will teach you to analyze your favorite genre to discover what readers are buying, to mine reviews for reader expectations, and to nail the tropes your readers subconsciously crave.
Don't leave the success of your novel up to chance. Deliver the kind of book that will have your fans hounding you for the next one.
Buy on Amazon | Buy on Audible
---
Launch to Market
Easy Marketing For Authors
Have you written a book that just isn't selling? Would you like the launch of your next one to be different?
Launch to Market provides a simple system to plan, track, and execute your book launch. It covers the basics of marketing in an easy to understand way, complete with exercises that will prepare you for your best launch ever.
You'll see real sales numbers from an author who just did exactly what you're trying to do, with take aways that will show you exactly how I did it.
Don't leave the success of your novel up to chance. Launch your book to market.
"I bought it for the rocket alone. I mean, look at that thing." — the Author's Totally Biased Friend.
Buy on Amazon | Buy on Audible
---
Six Figure Author
Using Data to Sell Books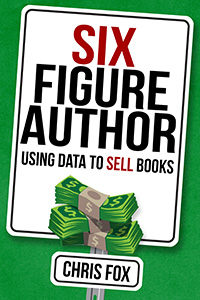 Sell Books the Smart Way
Five years ago releasing a book as an indie author meant uploading it, then begging everyone you knew to buy it. That method simply doesn't work anymore. Fortunately, there's a better way.
Amazon has spent billions of dollars over the last decade building the world's best sales engine. They use machine learning to sell massive piles of books, and that engine is just waiting for you to tap into it. This is the book that will teach you how.
Ready to become a six figure author? You'll learn:
Why a sale isn't just a sale. Who you sell to is more important than how many
How to find your target audience
How to train Amazon to sell for you
Buy on Amazon | Buy on Audible
---
Relaunch Your Novel
Breathe Life Into Your Backlist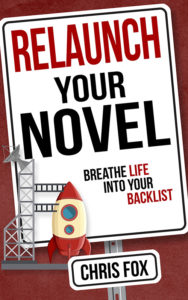 Have you launched a novel, or many novels, only to have them land with a whimper? Have you had a great selling book or series slowly fade away to obscurity? What if you could relaunch those books, turning your backlist into a great source of income?
You can. This book will teach you:
How to analyze your previous launches to determine failure points
How to turn your backlist into an automated system that feeds readers back into your other books
What types of relaunches exist, and which is right for your book
How other authors have successfully relaunched. What worked, and what didn't
Buy on Amazon | Buy on Audible
---
Plot Gardening
A Simple Guide to Outlining Your Novel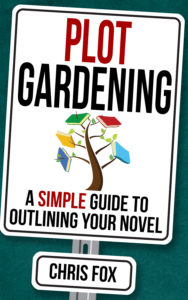 Learn to Plot without sacrificing Creativity
What separates great novels from mediocre ones? Story. Authors that master this vital skill keep their readers up at night, and suffer the deluge of 'when is the next book coming out' emails.
Whether you are a first time novelist, or a seasoned author, Plot Gardening will teach you the fundamentals of storytelling, delivered in a practical way. Through exercises at the end of each chapter you will build your own outline, and you'll do it without sacrificing the creativity that is so vital to telling great stories.
In this book you'll learn:
The basics of story structure, and how it is used
How and why worldbuilding is important, and how to do your own worldbuilding
The components of great characters, and how you can bring yours to life
How to create a living outline that will change and adapt as your characters come to life
Buy on Amazon | Buy on Audible
---
Ads for Authors Who Hate Math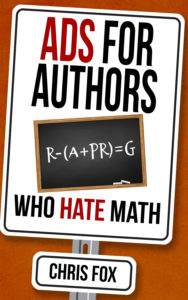 Run your ads in 30 minutes a day
Advertising is scary stuff, especially if you hate spreadsheets. If that's you, take heart! This book will teach you how to run profitable advertising campaigns using a simple aggregate sales model. You don't need complex spreadsheets. You will not spend hours puzzling over read-through, and cost per click.
You'll invest that time learning to find better images, and writing better marketing copy. You'll learn how to refine audiences, and the best part? You'll learn how to fit all this into 30 minute chunks. You'll learn to systematize your ad spend in a sustainable way that frees you up to write.
The book includes a breakdown of the Facebook, Amazon, Reddit, and BookBub advertising platforms with a list of pros and cons, and recommendations on how and where to use each platform. You'll learn to pick the right platform, and then how to grow and prune ads on that platform.
Are you ready to start advertising profitably?
---