Many of you have been waiting for the release of Deathless Book 4, The Great Pack. I'm happy to announce that it is now live on Amazon! Five years have passed since the end of Vampires Don't Sparkle. Find out what happens to Blair, Liz, Jordan, and Trevor as they face new enemies and challenges.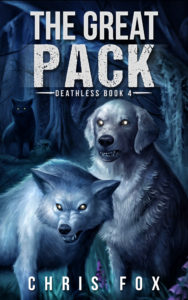 Get The Great Pack now on Amazon!
The Great Pack is Live on Amazon!